Authors: Arunas Bizokas Si Martha A. Harper, Compiled by Arezou C. Jolly
novum publishing: Austria, Germany, Switzerland, Spain,
Hungary, Great Britain, Netherlands, United States
Introduction:
In their story you will find entertainment, surprise, laughter, disappointment, forgiveness, challenge, and growth. Amongst many other elements in their relationship you will find a deep sense of harmony which they continuously nurture. We hope by walking through this story with them, you will experience the elegance of an honest and dedicated partnership and the pleasure and treasure these two have found in knowing each other.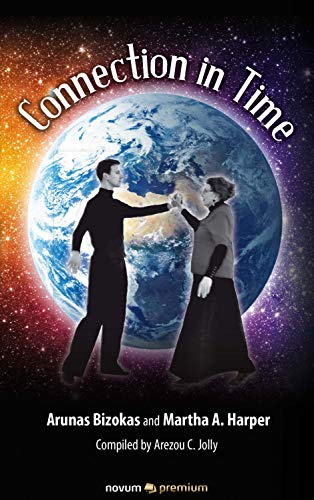 Review:
Translating Martha Harper s book "Teach for Today or Train for Tomorrow", I did not perceive how useful and successful it would be. I was glad to receive many different reviews and comments. It was a sign that I was headed in the right direction. Now I have in my hands a new manuscript by Arunas Bizokas and Martha Harper "Connection in Time". It is not a dancing textbook. It is a story of life, written by an ordinary person and a dance champion, who dove into the ballroom world full of bright emotions and unforgettable moments.
I am sure this book will be interesting not only for students, who teach and compete in Pro-Am system, but also for anyone who has begun dancing in the conscious age. That includes parents of dancing children as well. This book will be a real treasure for those who are lucky enough to feel a deep mental and emotional connection with his coach or teacher.
Denis Parfyonov
International Standard Ballroom Champion Ukraine