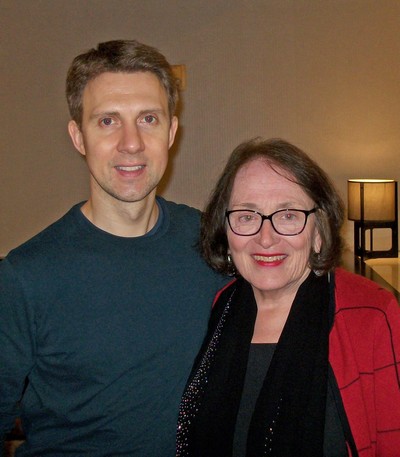 Martha A. Harper holds a M.Ed. Education Leadership,
Instructional Design and a B.A. Sociology. Her experience
in ballroom dance spans 20+ years. She has
competed/performed and continues training Pro-Am
International Ballroom with Arunas Bizokas.
She was a guest writer for Outside Change,
the first Australian online dance magazine, and is
a contributing writer for Chrisanne Clover.com.
Arunas Bizokas holds a Masters in Sports Education,
is ten times International Ballroom World Champion;
he has certifications from the United States Terpsichore
Association in International Ballroom, American Smooth,
American Rhythm, International Latin, and Theatre Arts.
Arunas is Olympic Stars Dance Academy president,
international adjudicator, coach and co-organizer of
Vilnius Dance Festival, North American Imperial Star Ball.
He is a chairman of the World Dance Organizers -
WDO Community Interest Company. Formerly he was
a chairman of the World Dance Competitors Commission.